FUNAI Faculty of Humanities' Proposal Writing Workshop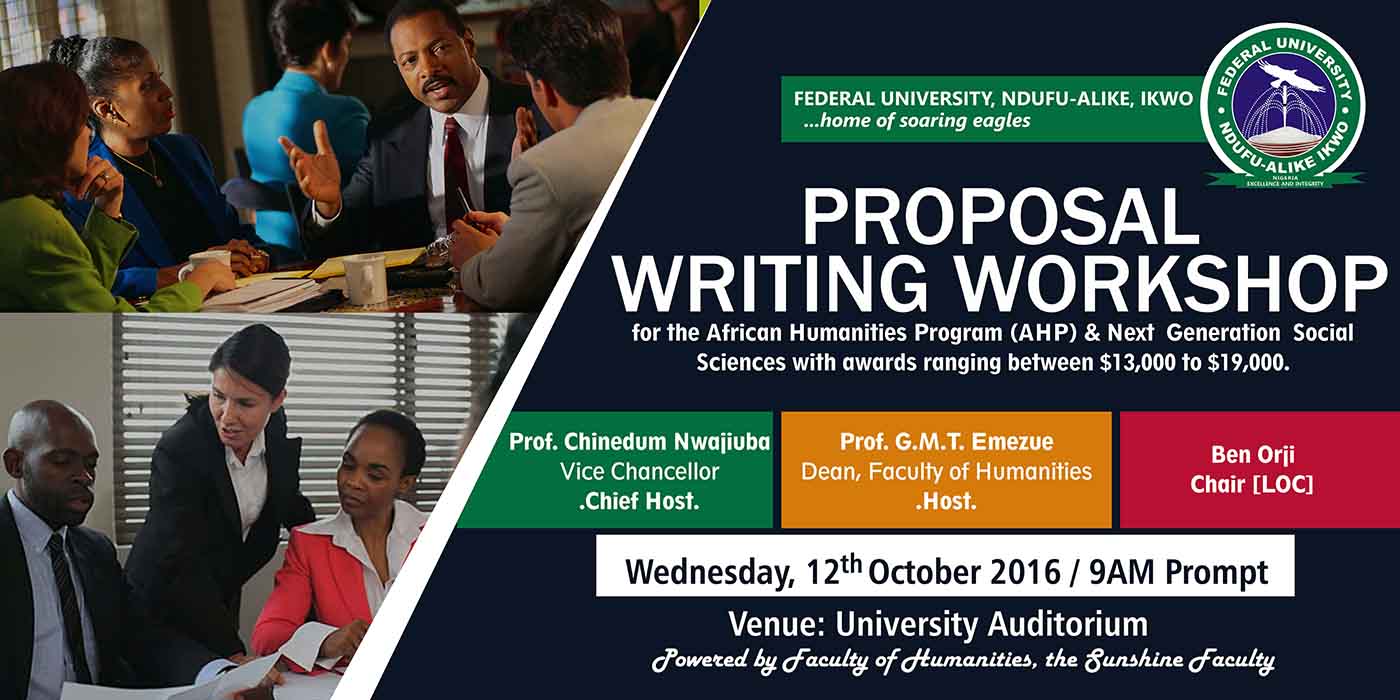 The FUNAI Faculty of Humanities' Proposal Writing Workshop aims at helping prospective applicants prepare for several international competitions like the annual African Humanities Program and Next Generation Program competitions. The African Humanities Program (AHP) and Next Generation Social Sciences are grant awarding programs that offer awards ranging between $13,000 to $19,000 dollars to successful African scholars/researchers (from Ghana, Nigeria, South Africa, Tanzania and Uganda) to support their researches in African Humanities and Social Sciences. Both programs are sponsored by Carnegie Corporation of New York and are administered under the auspices of American Council of Learned Societies (ACLS) and Social Science Research Council (SSRN) respectively.
Over the years, many Nigerian scholars have put in proposal entries in these two programs but only very few emerge successful. Our researches show that it is not necessarily paucity of ideas that have led to these failures, but rather the fact that many of these budding researchers are not conversant with some of the necessary requirements and modalities for presenting concepts in such a way that their proposals will become successful. It is in the light of this that this FUNAI Proposal Writing Workshop, which is hoped to be annual event, serves to provide veritable conducive environment where successful awardees and prospective applicants can converge for rigorous mentoring and proposal review sessions during which time:
Written Proposals can be thoroughly reviewed
Meetings and interactive sessions with awardees
Secrets of writing successful proposals that will attract international awards will be shared
Become familiar with other donor agencies and programs that support academic scholarship
The first workshop in South Eastern Nigeria was held at the Federal University Ndufu Alike Ikwo on 12th October 2016. Members of the planning committee include Mr Onyebuchi Nwosu, Mr Lucky Nte, Mr Ama Etta Agwu. See highlights of this event below.